Welcome to the sixth edition of MapLab. Sign up to receive this newsletter in your inbox here.
---
Compass points: The perils of data-sharing
Fitness apps: all fun and games, until someone's spy base is outed by a 20-year-old Australian university student.
So goes the story of Strava, the social network and app that traces the jogs, walks, and bike rides of millions of users, aggregating and mapping some three trillion GPS points on a semi-anonymized "Global Heatmap." Reports emerged over the weekend that the location, layout, and personnel of overseas military bases and spy outposts could be easily detected on the visualization. CityLab previously reported on the map for its usefulness to city planners.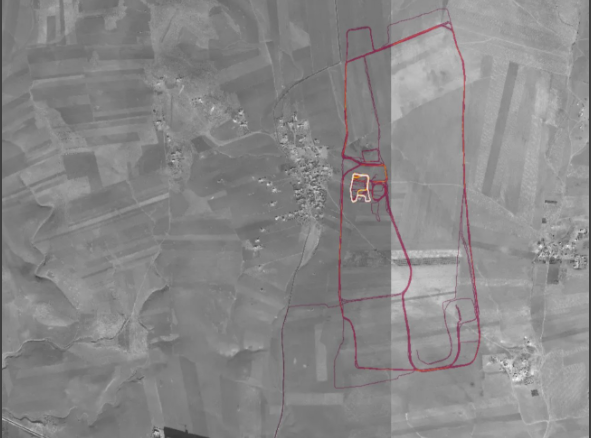 Strava's core pitch is that, by posting mileage, routes, and calorie-counts with a wider fitness community, users will be motivated to exercise. One can opt out of sharing that data, as Strava has stressed in its response to the security uproar. But that partly defeats its purpose.
Consumers may have more to hide than we realized, it turns out. But few of us are tech-savvy enough to watch where our information goes. Should companies patrol user-generated data for sensitive revelations, even when users have fully opted in? That's what some journalists and members of Congress are suggesting. What measures should be expected of governments, including the U.S. military, pioneers of GPS?
These questions aren't limited to the Strava debacle. Right now, I'm reporting a piece on data privacy concerns posed by dockless bike-sharing companies based in China, a country with a reputation for loose restraints over data collection and government access, not to mention a strong interest in foreign intelligence.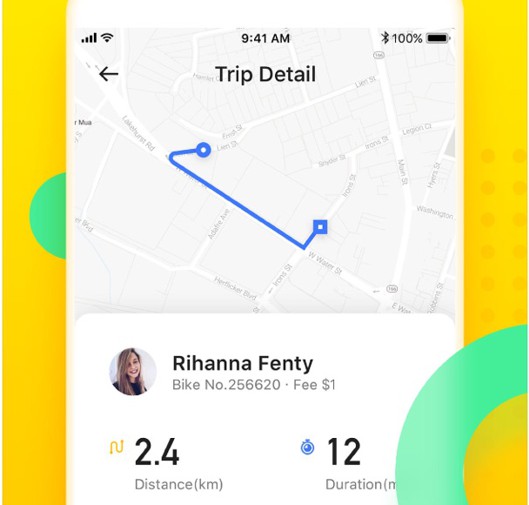 Now, dockless bike services are entering U.S. cities, tracing the location coordinates and commutes of thousands of daily riders. "If a city is promoting these systems, I think they owe it to citizens to sensitize people to the technology enabling them, which could be used in a way people don't appreciate," Anthony Ferrante, a former White House cybersecurity advisor, told me. Watch for that story soon.
---
Startographer of the week: Open-source hero
RIP, Mapzen: the experimental and influential open-source mapping company is closing up shop.
After the company announced its plans to shutter in early January, Map Twitter flowed with gratitude for its open-source geocoding tools, route navigation systems, and online data warehouses, many of which will live on.
Randy Meech, the CEO, hasn't offered an explanation for the sudden closure. But he did share his thoughts with me on the legacy of Mapzen—which he called "the Velvet Underground of mapping" in a recent blog post—and the mapping industry.
LB: How did you react to the mapping community's reaction?
RM: Shutting something down is tough, but it was great to hear that people value the work we did. Our focus on open-source software and data really stuck with people. And all of the hiring opportunities [for Mapzen employees] that are happening are amazing—our people have options.
LB: How would you describe Mapzen's greatest impact?
RM: When we started, [this field] was restrictive and expensive. The data and tools were really in the hands of Google and Apple. It was hard for someone to build, for example, a high-quality navigation tool. We made it so now that's something anyone could do, with the initial coding skills.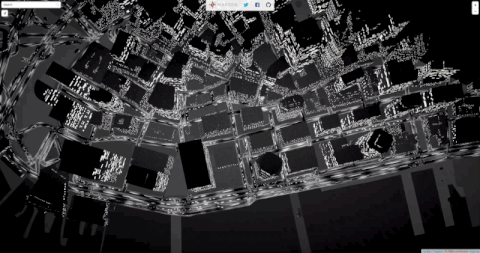 LB: Does Mapzen's shuttering have any reflection on the state of the mapping industry?
RM: There is no problem with the industry. The kinds of products we built are in high demand because the only alternatives are closed-off, proprietary things where people can't get access. In the automotive landscape, for example, every company is building their own map systems, and you need direct access to geographic data. I think more start-ups will keep popping up in this space.
I do see open-source eventually, theoretically, improving over what is proprietary. That is still the thesis of my career, and of whatever it is I'll do next.
---
Mappy links
Don't breathe in: the science of flu prediction is still evolving. ♦ League of dangerous cartographers: every gerrymandered map gets drawn by someone. ♦ Vintage documentary alert: making road maps used to be crazy labor-intensive. ♦ Serious fun: a beginner's guide to map collecting. ♦ Like a mandala: the world's largest-known early map has been re-digitized. ♦ Politics of place: the Louvre Abu Dhabi has replaced an exhibit map that left out Qatar. ♦ How dense is your city? There's more than one way of measuring.
---
Don't be greedy: Share MapLab with your friends. Sign up here!
See you in February—
Laura