The HQ2 Hunger Games have begun. We've created a guide to each of the finalists' strengths and weaknesses based on Amazon's initial selection factors, odds, and bid details.
If you want to skip to the city you care most about, click through the 20 shortlisted candidates here: Atlanta, Austin, Boston, Denver, Dallas, Montgomery County, Northern Virginia, Washington, D.C., Raleigh, Nashville, Miami, New York, Los Angeles, Newark, Philadelphia, Pittsburgh, Columbus, Chicago, Indianapolis, and Toronto.
We won't yet place bets on winners and losers. But here are a few things we noticed when the tributes were lined up, side by side:
Clusters of cities have particular types of advantages. Atlanta, Austin, Boston, Denver, and Dallas are competitive for their top tech talent and international connectivity. The three finalist jurisdictions in the Washington metro area (Montgomery County, Northern Virginia, and Washington, D.C.) might have a collective edge for, among other RFP objectives, their proximity to political power and to huge Amazon data farms. Cities with brand-name value like New York and L.A., however, are made less appealing by high housing costs. Other cities are riding on their cheaper cost of living and, in part, the sheer monetary value of the incentives they are offering Amazon—which brings us to the next point.
The economic incentives are getting even more extreme. As CityLab has previously reported, the economic incentives being offered to lure Amazon's 50,000 jobs and $5 billion in investment were historic in proportion even before the company announced the finalists. But several jurisdictions have begun to consider legislative proposals adding significant financial value to their Amazon packages in recent weeks, and others are likely to follow. Amongst the biggest are Newark's $7 billion, and Montgomery County's updated offer of $5 billion. Atlanta already freed up $1 billion, and will lobby the state for more. Along with Pennsylvania's own potential $1 billion, there's now a bill on the books in Philadelphia to offer $2 billion more.
It's not just overt incentives. Some small cities that have widely been considered underdogs (like Raleigh and Indianapolis) actually have huge built-in state-sponsored job creation incentive programs enabling them to offer enormous tax breaks and personal income tax diversions should they choose to. Other competitors (like Miami, Austin, and Dallas) sweeten their implicit bids by highlighting their lack of state-level income tax.
In some jurisdictions, perhaps what's most alarming is that we don't know what local officials are offering Amazon. Many cities have not been required to disclose their bids and have not done so. After Pittsburgh's Office of Open Records ruled in January that the city's proposal couldn't be kept from the public any longer, however, perhaps more jurisdictions will be forced to relent (though Pittsburgh itself may not be—it will likely appeal the ruling).
The list below elaborates on these advantages and incentives in the race to draw Amazon. But it does not fully account for the deeper ramifications a new HQ2—and the bids to get it—could have on any city. Opponents of incentives have argued that the funds cities and states are diverting from community budgets and into Amazon far outweigh any benefit of the new jobs. And, as in Seattle, the fabric of many cities (and the lives of the people who were there first) may change or suffer for that migration. For more on that, see some of our other coverage.
CityLab will update this list with changing odds and ballooning (or deflating) bids. But we'd also like to hear from you: What are you hearing and seeing on the ground about the Amazon bid in your city? Send us your tips.
The longtime favorites
Atlanta
Pros: Atlanta's Hartsfield-Jackson Atlanta International airport, the busiest in the country, could give Amazon executives easy access in and out of the city. The city also has a competitive, tech-focused education system, including Georgia Tech, Georgia State, and Emory. The ATL's recent success drawing other companies may bode well: This month, it was chosen over Seattle and Raleigh as Peugot's parent company's HQ, and it harpooned a Facebook data center in Newton County that could net $42 billion in investment by 2049.
Cons: Amazon has said it wants the winning location to be a "cultural community fit," too. And Georgia has a RFRA law in the pipeline that could codify discrimination against LGBT individuals. The legislation has been stalled, however, partly because of Amazon's initial interest, and maybe Atlanta's position as a finalist will kill it for good. What's less easily nudged is the city's transportation system, which is historically underfunded, and its reliance on cars: Almost 80 percent of its commuters travel alone.
Bid: "I'm highly confident that this is the most aggressive economic attraction package that the state of Georgia has ever put forward," former Mayor Kasim Reed told the Atlanta Journal Constitution. It includes:
Over $1 billion in infrastructure improvements and tax incentives. I

t's unclear whether this includes or is being offered in conjunction with Georgia's

Job Tax Credit

, which provides businesses like Amazon a tax credit of $750 to $4,000 per job, per year for five years.

Plans to expand MARTA rail.
Potential location: Atlanta is embarking on a $1 billion redevelopment project in "The Gulch"—a 120-acre plot in downtown Atlanta, surrounded by railroads and parking lots. With 9.35 million square feet in office space; an extra million square feet of retail space; a 1,500-room hotel and 1,000 apartments, the mixed-use site would be a good fit for Amazon.
Odds: In December, Amazon registered a lobbyist in the city, fueling speculation that HQ2 would follow. Although Amazon insists the lobbyist was wholly unrelated to HQ2, the city nonetheless finds itself high on bidding lists: The Irish betting website PaddyPower—if we're to put stake in a betting website called PaddyPower—had Atlanta tied with Austin as the most likely winner for months. (Now Atlanta has slipped to number two, and Austin to three.) Another new study from Sperling BestPlaces and analysis from GBH Insights puts Atlanta at number one.
Austin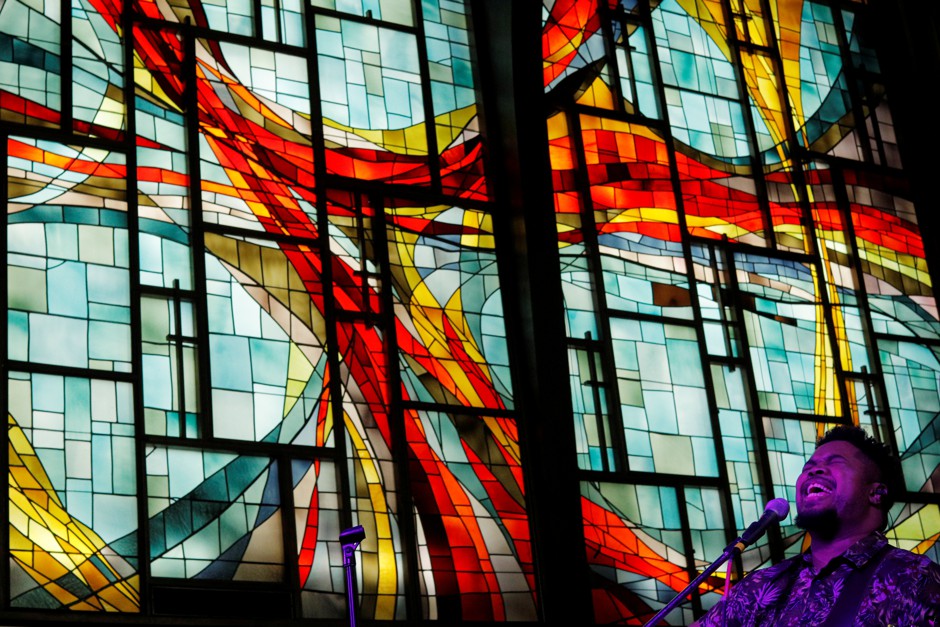 Pros: An Amazon in Austin would have friendly neighbors: Whole Foods, Jeff Bezos' most recent acquisition, is based there; along with many of the most prominent tech companies in the Southwest. Austin is also a blue city in a red state, which might open up mutually beneficial communication between the progressively led company and Republican lawmakers. In meeting Amazon's desire for good quality of life, Austin offers ample outdoor opportunities and a vibrant music scene.
Cons: Austin's airport is tiny for the city's size. Another turn-off in the company's pursuit for "cultural fit" is a state-level bathroom bill that, while killed, might rear its head again.
Bid: It hasn't been publicly released, but Mayor Steve Adle says that no local financial incentives will be added to the ones that Texas Governor Abbott says he'll offer equally to both Texas cities in the running, which will perhaps include a grant from the $230 million Texas Enterprise Fund. Texas also charges no state income tax.
Odds: After standing at the top of PaddyPower with Atlanta for several weeks, Austin slipped to slot 3. But the Wall Street Journal ranked it in the second-to-last tier for poor fiscal health and low number of tech workers on the labor force.
Dallas Fort-Worth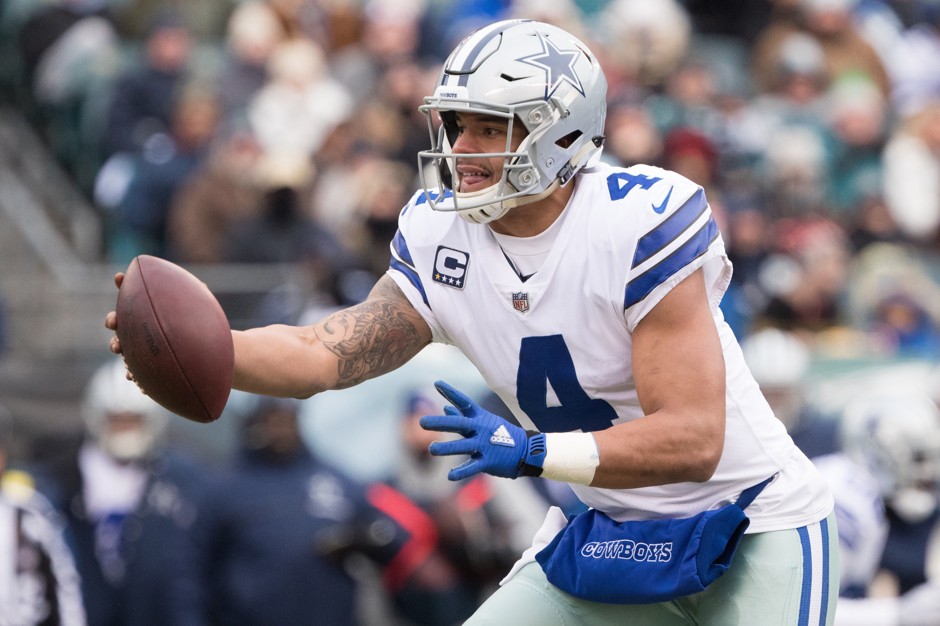 Pros: The Dallas-Fort Worth area encapsulates more than two dozen cities, including Frisco and Arlington. Housing in the (expansive) region is affordable, and universities like SMU and UT Dallas are plentiful. According the CBRE, Dallas is experiencing a "brain gain," hiring tech employees faster than it gives out tech degrees.
Cons: Like Austin, Dallas's viability could be curtailed by Texas's conservative state-level politics. And unlike Austin, Dallas doesn't have the hipster credentials. What's worse is its transportation system: Though DART boasts the longest light-rail system in the nation, critics note that it's "terrible at moving people around the city efficiently."
Bid: No specific local incentives have been released, but DFW (like Austin) will capitalize on Abbott's undisclosed state package and on the fact that Texas has no state income tax.
Potential Location: Arlington is home to two massive stadiums—for the Texas Rangers and the Dallas Cowboys—which the Dallas Business Journal says, proves DFW can "get big projects done quickly and efficiently." And a third, slated to be the new Rangers' stadium, could be repurposed as an HQ2 instead (or allow Amazon to take its old spot).
Odds: The Wall Street Journal placed Dallas at the top of their ranking, citing its "large tech labor force, and middle-of-the-road ranks for nearly everything else."
Boston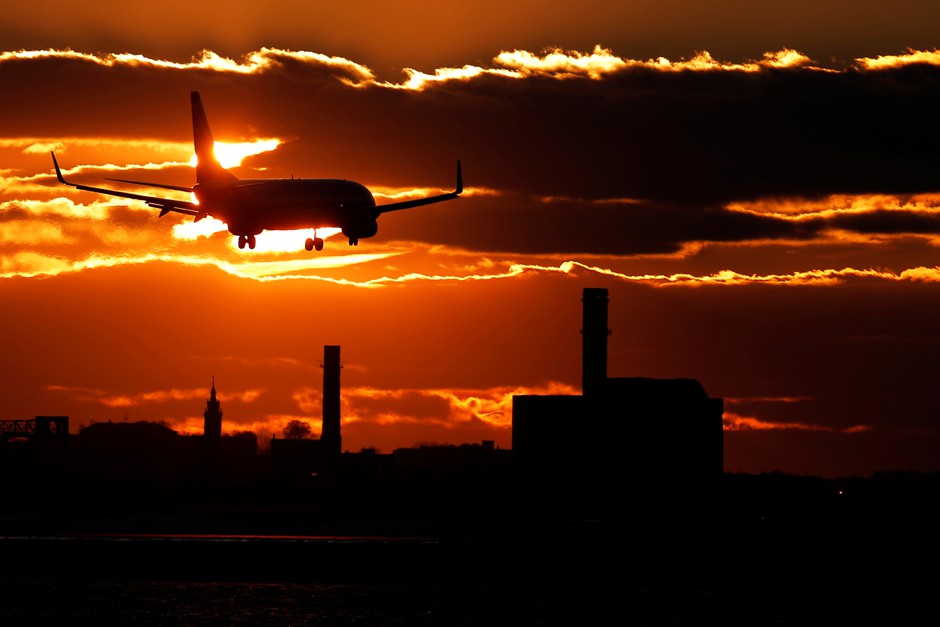 Pros: Boston boasts that it's "wicked close to everything": New York City, Cape Cod, Providence, Logan Airport. Also wicked accessible is a super-educated (and tech-savvy) workforce: The region hosts 75 colleges and universities, including MIT and Harvard, along with several robotics and tech companies, including Amazon-owned robotics manufacturer, Kiva.
Cons: Boston's housing affordability index is better than L.A.'s and New York's, but way worse than cities like Atlanta's: The city was categorized as "high priced and hard to build" by the Brookings Institution. And the average commute time is 31 minutes, made one of the longest in the country partly because of unbearable downtown congestion.
Potential location: Suffolk Downs, a former racetrack located in East Boston and Revere. It's 161 acres and about to be filled with 10,000 residential units (costing Boston $75 million over 10 years), which would allow Amazon employees to live and work in the same orbit. The Boston T's Blue Line has stops nearby, and Logan Airport is 15 minutes away.
Bid: Boston says it has no need for secrecy—its mayor has put the whole dang thing up online for people to see. The city's financial incentives are smaller than others, adding up to around $15 million in cash, plus government support and potential retail space:
An "Amazon Task Force," flanked with representatives who will coordinate workforce development, building permits, and community relations (so: officials funded by city taxes, designed to serve Amazon).
A 55,000 square-foot retail downtown that could be constructed to host "Amazon Spaces" (think Whole Foods and Amazon Books).
$4 million over 20 years in the form of small business loans and real estate property tax relief.
$13.1 million over 10 years to train tech talent.
Odds: Amazon isn't just eyeing Boston. Local news outlets revealed that along with the city center, the outlying small city of Somerville is also considered a finalist. That doesn't necessarily pad the region's odds, but it expands the scope of Amazon's interest. And according to PaddyPower betters, Boston has the best chance of winning: 2/1.
Denver
Pros: Denver has become a magnet for young college grads (and for people hoping to flee pricy San Francisco) in recent years, because what's not to like: Mountains! Beer! Skiing! Reasonable home prices! A growing start-up scene—and a solid foundation for established tech branches like Google, Twitter, Oracle, and I.B.M. (Not to mention the lowest obesity rates in America, apparently.)
Cons: While Denver has "an $8 billion plan to spread 121 miles of hub-and-spoke light and commuter rail tracks around the metro area," writes CityLab's Laura Bliss, its transportation infrastructure is a work in progress. The city is still a car town—and a trafficky one at that.
Bid: Denver's bid (while heavily redacted) included incentives that some estimate could total more than $100 million:
Colorado's Job Growth Tax Credit, which, after a year, provides eligible businesses (like Amazon) a state income tax credit equal to 50 percent of FICA paid by the business on net job growth.
Job training grants (up to $1,200 per employee).
Income tax credits for companies locating in distressed areas.
In-state tuition benefits for Amazon employees.
Potential location: There are eight metro areas the city has identified as potential sites for HQ2, but they're all redacted in the proposal.
Odds: Back when Amazon first announced its bidding war, the New York Times picked Denver out of 49 other options, for its solid-but-unremarkable performance in every RFP category.
The DMV Three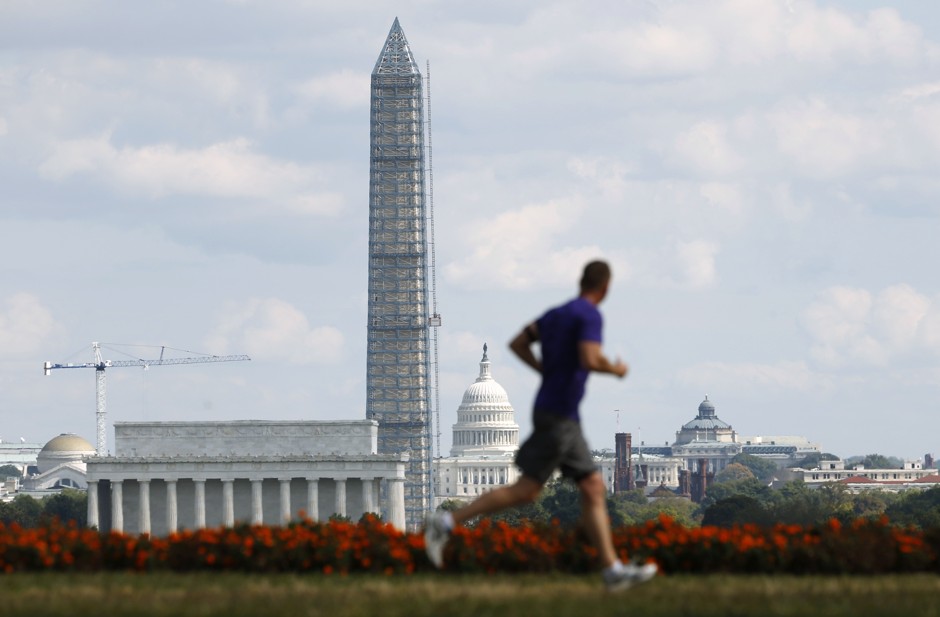 Montgomery County, Northern Virginia, and Washington, D.C.—the DMV trifecta—make up 15 percent of the entire list, and they have more than the advantage of concentration. We'll do the odds of this one up top. As a group: They're high. In the D.C. metro the company would find strong colleges, tech talent, fiscal health, business environment, and cultural diversity—all while circling the epicenter of U.S. political power, bringing Bezos closer to the Washington Post, and pushing Amazon offices closer to Virginia-based data farms.
Montgomery County
Pros: With a million residents, MoCo dwarfs D.C., and has geographic diversity other locations don't: The County is in turns rural, urban, and suburban. Federal, STEM-oriented organizations like the National Institutes of Health and the Food and Drug Administration employ the bulk of its residents; regional colleges like University of Maryland educate its workforce.
Cons: D.C. is its biggest competition: An Amazon HQ2 anywhere in the DMV would likely end up with employees living in Montgomery County and commuting to work, but Amazon might prefer parking a home base in a bustling city than a largely suburban, traffic-clogged enclave. (Though CityLab's Amanda Hurley makes the case for how an Amazon in suburbia could "help build a model of an inclusive urban suburb.")  
Potential location: A 45-acre vacant site that once housed the White Flint Mall.
Bid: Montgomery County is one of a few locations that has announced plans to submit additional incentives after Amazon selected finalists. Governor Larry Hogan said the state would vote to offer $5 billion in tax incentives and infrastructure improvements as part of a special new PRIME Act, which, if passed, would be one of the most expansive financial incentive packages offered. It includes:
State income tax credits (5.75 percent of wages) for jobs created in the first 17 years of Amazon's move, paying between $60,000 and $500,000.
State and local property tax credits for Amazon (and a commitment from the state to reimburse local jurisdictions for 50 percent of the lost property taxes).
State sales and use tax exemptions for construction materials and equipment.
That's in addition to their initial offer, which includes:
$10 million each year (for 15 years) allocated to the state's existing Economic Development Opportunities (aka Sunny Day) Fund;
Billions of dollars in road, transit, and infrastructure upgrades.
Washington, D.C.
Pros: If Amazon is plotting national hegemony, the nation's capital is a good place to start. After buying the city's paper of record, the Washington Post, Amazon CEO Jeff Bezos also picked up a $23 million house in Obama's old neighborhood. The city is booming with tech talent, universities, and a diverse populace.
Cons: D.C. is small, which gives the headquarters and its employees less room to spread out without moving into the outlying suburbs. And as in some of the flashier cities, median rents rise above $2,000 (though there's a relocation incentive that might sweeten the deal).
Potential locations: Mayor Muriel Bowser published a list of options including the Anacostia Riverfront, Capital Riverfront, and the Nationals stadium; NoMa-Union Station, close to the Capitol Building and the Amtrak station; Capitol Hill East; and Shaw-Howard University, an already rapidly gentrifying neighborhood with a high population of African-American students and residents.
Bid: Local public radio station WAMU obtained most of Washington's bid, save a few redacted details. It includes:
a five-year freeze on at least 50 percent of property taxes for Amazon-occupied buildings;
personal property tax exemptions on things like computers and tech equipment for ten years; and sales tax exemption on qualified new purchases forever;
up to $7,500 in relocation expense credits given to Amazon employees;
corporate franchise tax deductions to the tune of $15 million;
Amazon University: a government-funded, "customized educational curriculum for bachelors, masters, and executive education" and workforce development programs—"all developed… to meet Amazon's specific talent needs."
Northern Virginia
Pros: The area is home to some of the DMV's richest residents, with much of the wealth concentrated in Virginia's Fairfax and Arlington counties. Also concentrated is the processing power: Theorists have highlighted Amazon Web Services' huge server farm in Loudoun County, Virginia, and soon-to-be constructed corporate campus in Fairfax County (which the county won away from Texas and Washington State). With such a large percentage of Amazon's data coalescing in the DMV, it makes a lot of sense to put their corporate headquarters nearby.
Skeptics point out that AWS facilities are spread across the globe, and some are located in other finalist regions like Ohio. But the Virginia AWS center is Amazon's biggest by far, and it's growing: Amazon plans to build seven new facilities there this year. Loudoun County is also the biggest Cloud host in the country. A staggering 70 percent of all data traffic in the world passes through one of its data centers every day.
Cons: See Montgomery County's: It's less urban, less dense, and more car-centric. But that also might mean there's less to screw up, and more to improve.
Potential location: An 85-acre property called "The Hub," located adjacent to Dulles Airport and the Center for Innovative Technology (which is also for sale). Also in the running is Scotts Run, a mixed-use development in Tysons Corner. It would provide "the perfect convergence of urbanity and nature," according to developers, as it's located right by a Metro station and a park. The CIT is being offered as a $30 million incentive from the state, and developers are encouraging state and local officials to offer that same package for Scotts Run.
Bid: Virginia reportedly spent $1 million on a McKinsey consultant to draft the bid, but the region has kept the full draft under wraps.
The underdogs
Chicago
Pros: Along with wind, the city has great universities and a well-connected airport. It's also one of the most stable and growth-friendly options in terms of housing, along with Atlanta, Columbus, and Dallas, according to Brookings. Because there are fewer regulations and more space to grow, an Amazon entrance may not compel (as much) gentrification or cause an intense housing shortage.
Cons: Mounting city debt in the billions could compel the city to levy future tax hikes to compensate. And Chicago has one of the highest murder rates among the finalists, second only to Newark's, drawing national media attention to the city during a spike over the past few years.
Bid: While Mayor Rahm Emanuel has been loath to reveal the specifics of Chicago's bid, details have spilled. And they're significant: According to the Chicago Tribune, Chicago will offer about $2 billion in perks, half of which will be funneled from Amazon employees' income taxes back to the corporation. They include:
$1.32 billion in EDGE tax credits available under Illinois law (also known as "paying taxes to the boss").
$250 million in workforce training grants.
$172.5 million in sales tax and utility tax deductions.
$61.4 million in property tax discounts.
$40 million in infrastructure spending.
Potential location: Chicago's bid listed eight sites in the city proper and two in the suburbs (in Schaumburg and Oak Brook) as viable options. Two of them are government-owned: the old Michael Reese Hospital and the Thompson Center. The Tribune speculates that those might be part of a "contributed land" package that Chicago alludes to in its bid.
Odds: CNBC gives Chicago its lowest score, a D-minus; and the Wall Street Journal puts it in the fourth tier (out of five) for its poor fiscal health and high cost of living.
Columbus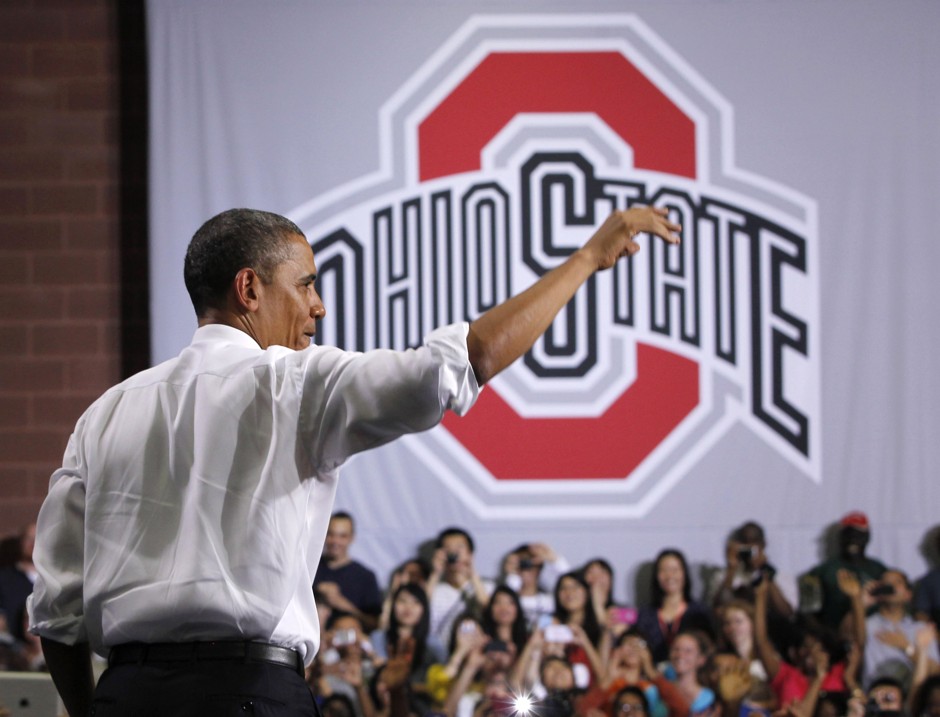 Pros: HQ2 would only add to a robust Amazon infrastructure network near the city: Three Amazon Web services data centers are located in Central Ohio, and soon they'll multiply to 15. IBM, Battelle, JP Morgan, Facebook, and Ohio Academic Resources Network, the state-run broadband network, have large operations in Columbus as well. And if you believe the hype behind Hyperloop projects, the city and two of its underdog competitors have a future transit advantage: Hyperloop One has a scheme to connect Chicago, Columbus, and Pittsburgh among its first three routes. With lots of space and lax regulations to encourage growth, Columbus could support a large campus and an expanded workforce.
Cons: While Columbus is home to more than a dozen universities within an hour's-drive radius (including Ohio State), the region has only 140,000 students (compared to New York City's million). The city lacks adequate parking in its downtown, and is the largest city in the country without a transit rail system.
Potential location: Downtown Columbus and the Franklinton neighborhood were listed as potential sites, as well as Ohio State's campus.
Bid: Columbus was the only city in Ohio to win a spot on the shortlist. Some wonder if its hefty incentives are to thank:
35 percent of payroll taxes totally refunded (up to $400 million over 16 years).
Another 25 percent of payroll taxes funneled into a Transit and Mobility fund.
100 percent property tax abatement.
Odds: Columbus is widely considered an underdog. But the real estate website Trulia thinks it could be in the top three, ranked favorably for its housing affordability and accessibility.
Indianapolis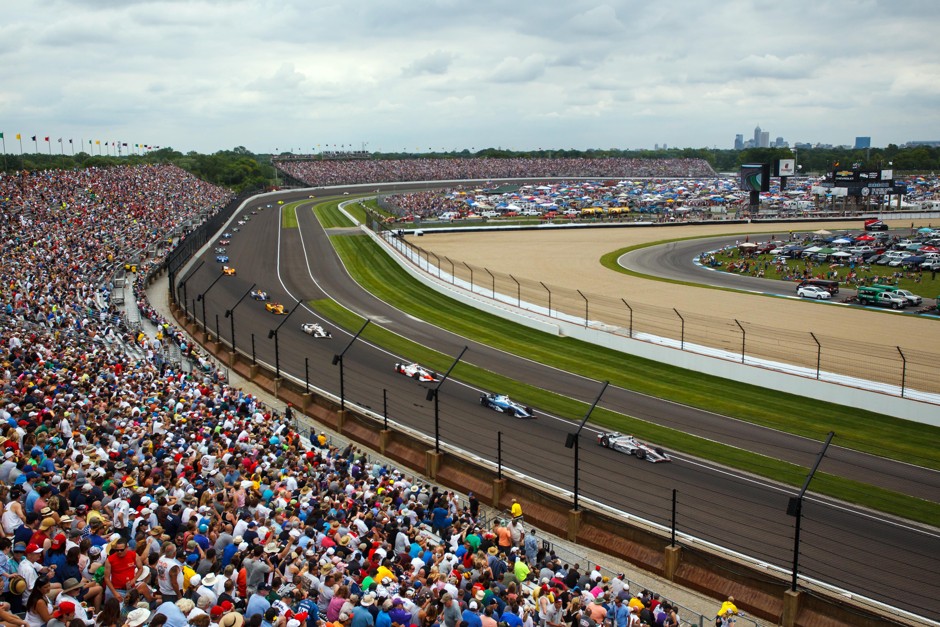 Pros: "Indy is not sexy, but if you let a computer make the decision, it does meet" most of the factors Amazon is looking for, Gur Holzmann, manager of iintoo Investments, told the Denver Business Journal. The city has seen rapid growth in tech sector jobs, according to the Brookings Institution and Moody's Analytics. That, coupled with its affordable housing options and low cost of living, make it a sleeper pick.
Cons: Its boring reputation and corresponding nickname—Naptown—compounded with its historically conservative politics handicap its chances of meeting Amazon's cultural community fit. The city also joins Newark, Philadelphia, and Pittsburgh in Brookings' analysis as a metro whose housing is plentiful but dilapidated.
Bid: It'll stay a secret, according to a written statement by Indy Chamber spokesman Joe Pellman. But like Illinois, Indiana has its own EDGE tax credit, meaning the state could funnel up to 100 percent of expected income taxes generated by Amazon employees back to the company, for up to ten years.
Odds: Even Mayor Joe Hogsett once classified Indianapolis as a long shot, but it's been rising to the top of some researchers' lists: Magnify Money gave it fourth place out of 20, citing its short commute time (24 minutes) and second-lowest median housing cost ($891).
Philadelphia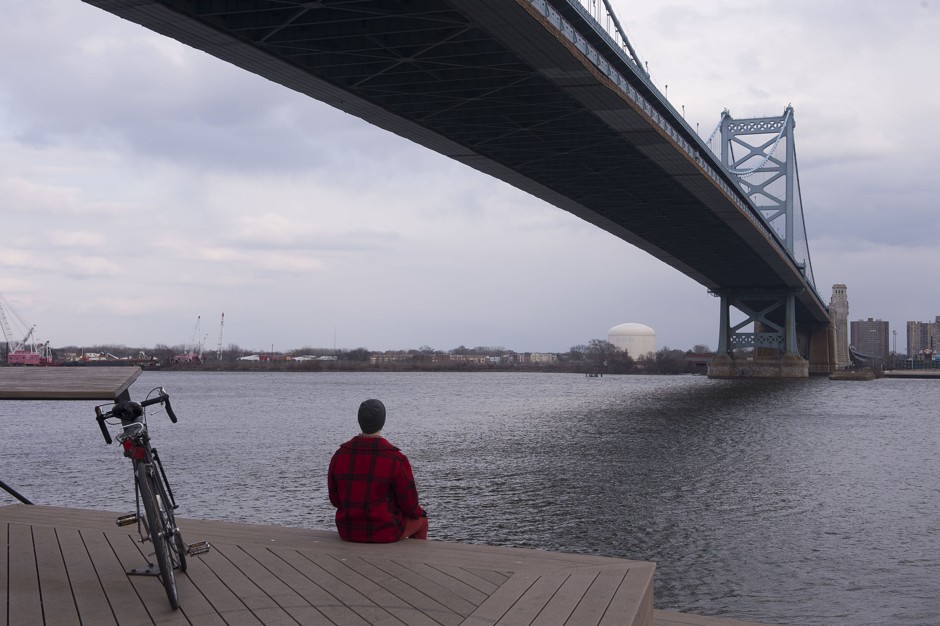 Pros: Philly is filled with young Millennials: 53,605 of the 1.5 million-strong population are between the ages of 22-24, and 43,000 of them go to one of the several research institutions and colleges across the city. It's one of the most affordable cities to do business in the Northeast Corridor, according to Moody's Analytics, because of its low costs of living and low wages. Its strategic location between New York and D.C. mean a quarter of the population "is reachable within a five-hour drive," and its speedy transportation network gives it the second-shortest commute time in the country.
Cons: By moving to a swing state, Amazon employees might score political clout, but Pennsylvania is more conservative than other finalist competitors in the Northeast: Pennsylvania hasn't put in place any statewide employment and housing protections for LGBTQ individuals; and Philadelphia's emphasis on "school choice" diverts money from public schools. Also potentially unappealing is its inefficient tax structure (it costs 20 percent more to operate in the city center than in the suburbs), and the corruption in its public pension system.
Potential location: Near Amtrak's 30th Street station lies a 14-acre development called Schuylkill Yards, which now hosts the Cira Centre office building and the former Philadelphia Bulletin newspaper building. Other sites around 30th Street Station, like a parking lot, could be combined with the available land at Schuylkill Yards, to free up about 4.2 million square-feet of development. Also on the table is City Square (located in West Philadelphia's "Innovation District" between Penn and Drexel's campuses) and a 10 million square-foot site in Navy Yard.
Bid: Many of the 100-plus pages of Philly's bid were, infuriatingly, redacted—published online as blank sheets of blue and orange—so it's not clear if the city will offer more than the land outlined above. In October, however, the Post-Gazette also reported that Pennsylvania officials could offer Amazon more than $1 billion in incentives, according to Chamber of Commerce for Greater Philadelphia President Rob Wonderling.
And City Councilman David Oh introduced a bill in October that would offer a city tax exemption of up to $2 billion to new mega-businesses, expressly drafted with Amazon in mind. It hasn't been voted on by the finance committee yet, and Oh's representatives told CityLab that part of the reason they're holding their fire is because the council itself "do[esn't] yet know how much we offered as a city" or as a state.
Odds: In an October study conducted even before the shortlist was announced, Moody's Analytics ranked Philadelphia third (behind Austin and Atlanta). It's "the right moment" for Philadelphia, Moody's economists said.
Pittsburgh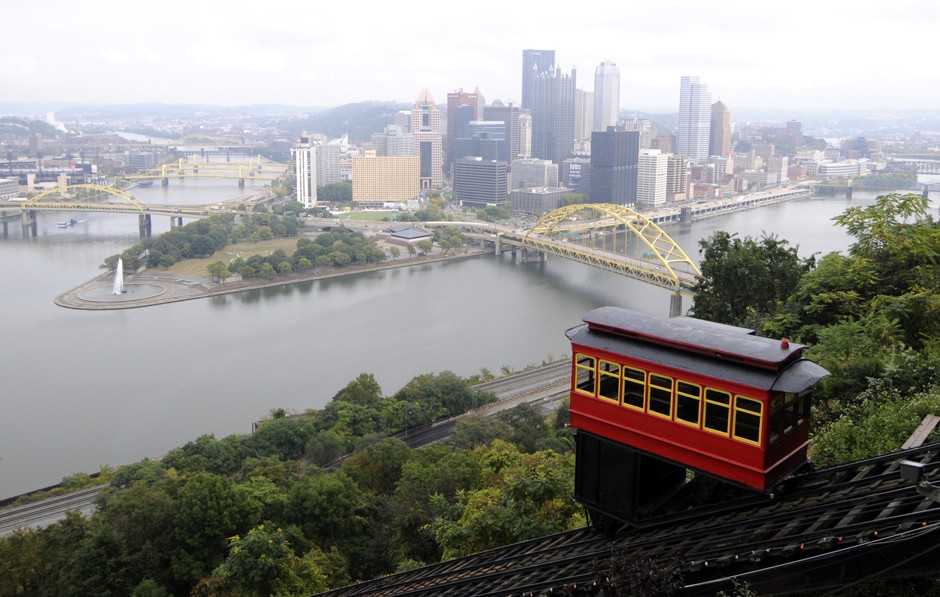 Pros: Pittsburgh's "rise as an innovation city," as Brookings puts it, didn't happen overnight—and it didn't benefit all communities equally. Wages for African-American workers have declined by 20 percent between 2010 and 2015. But the result is that a once-depressed city is economically thriving, ranked one of the coolest of 2017 by Lonely Planet. Strong research institutions, such as Carnegie Mellon University and the University of Pittsburgh, combined with private labs and start-ups that focus on automation and genomics have made it a tech hub, attracting investments from Google, Uber, and GE.
Once people laughed at the prospect of Pittsburgh hosting the G20 conference (2009's toned-down version of the race for HQ2). "Nobody laughs anymore," said Mayor Bill Peduto after the shortlist was released. Located in western Pennsylvania, it has the advantage of proximity to other East Coast cities (like Philadelphia, NYC, D.C., and Boston). And it has the lowest housing costs of the bunch.
Cons: Even after its recent sprint, Pittsburgh's college-educated population and tech labor force is lacking compared to counterparts (including Philly). But its steepest competition could lie in places like Raleigh and Columbus: The latter already beat it out for a $50 million Smart Cities Challenge Grant in 2016.
Bid: Like Philly, Pittsburgh can lean on the fact that Pennsylvania might have offered more than $1 billion in incentives. But unlike Philly's (heavily redacted) bid, Pittsburgh's has not yet been made public. Last week, however, the Office of Open Records ruled that it must be released. Keep your eyes peeled—if Pittsburgh doesn't appeal the ruling first.
Odds: It flanked the bottom of the WSJ list, but made PaddyPower's top five. And with a historically contentious relationship to Philadelphia, the fact that Pittsburgh has edged it out on most lists is already somewhat of a win.
Miami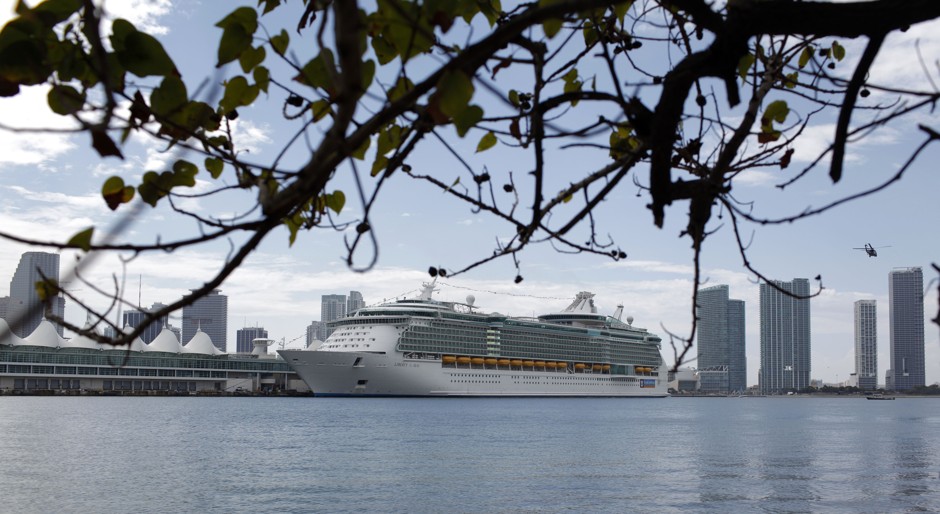 Pros: Great weather, fun beaches, and access to a diverse potential workforce from South America, Europe, and Cuba as well as the U.S. Jeff Bezos also went to high school here, which could give the city sentimental cred, depending on how that experience went.
Cons: High-priced housing; rising tides; growing incidences of extreme weather. "The biggest challenge, I think, is the talent," said Mayor Carlos Giménez. He also cited the "brain drain" effect, in which millennials graduate from Miami-based schools leave South Florida in search of higher paying jobs elsewhere.
Potential location: The undisclosed bid suggested five sites from Miami-Dade (at least one in downtown Miami and one in Doral), two from Broward, and one from Palm Beach, according to officials who spoke with the Miami Herald. But the biggest one is the 23 million square-foot Overtown district, which would be eligible for over $1 billion in Tax Increment Financing.
Bid: Florida already doesn't charge any state income tax, and while Miami didn't offer any extra incentives the first time around, Finney told the Herald that a new draft may be imminent: "There's an opportunity for us to go to city government, county government, and frankly even the state. And say: 'OK, things have changed a little bit.'"
Odds: According to its tied ranking of 20/1 on PaddyPower and a Seattle Times poll, Miami has bottom-of-the-barrel odds.
Nashville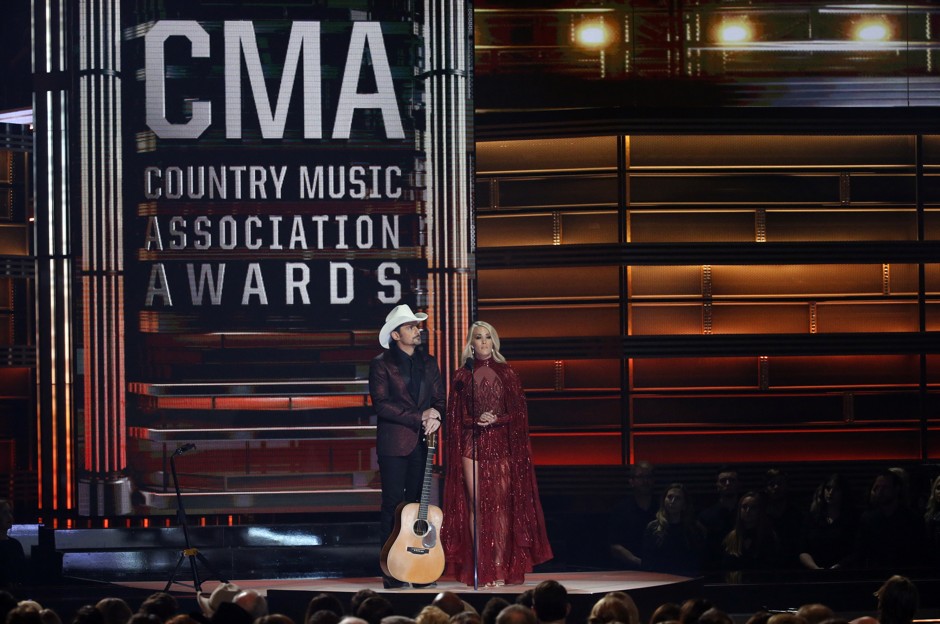 Pros: Affordable housing and low property taxes make the city a pragmatic choice—and, as home to the Country Music Hall of Fame (and sometimes Taylor Swift), Nashville has the cultural allure.
Cons: In May, Nashville will vote on a $5.2 billion transit plan to install a light-rail system—which is complicated politically, and hard to achieve equitably—but without it, the city's public transportation infrastructure might not be sophisticated enough for Amazon's purposes. And while tech-centered growth has accelerated in recent years, Nashville's talent pool is shallow compared to the other finalists'.
Bid: When asked about Nashville's incentive package, Matt Wiltshire, director of the Mayor's Office of Economic and Community Development, wrote: "I generally am skeptical on the return on investing in chasing these mega-deals, but this is one that's worth it," according to the Nashville Post. He didn't elaborate on why he made that distinction, and the bid hasn't been released—but Tennessee, like Texas, doesn't charge state income tax, which already means Amazon could pay its workers less.
Potential location: Proposals point to a 400-acre plot of land in Antioch or to Nashville Yards, located in the city's downtown.
Odds: Cultural fit and low housing costs didn't help Nashville transcend its competitors on the WSJ's rankings; and Irish betters have it tied for last.
Raleigh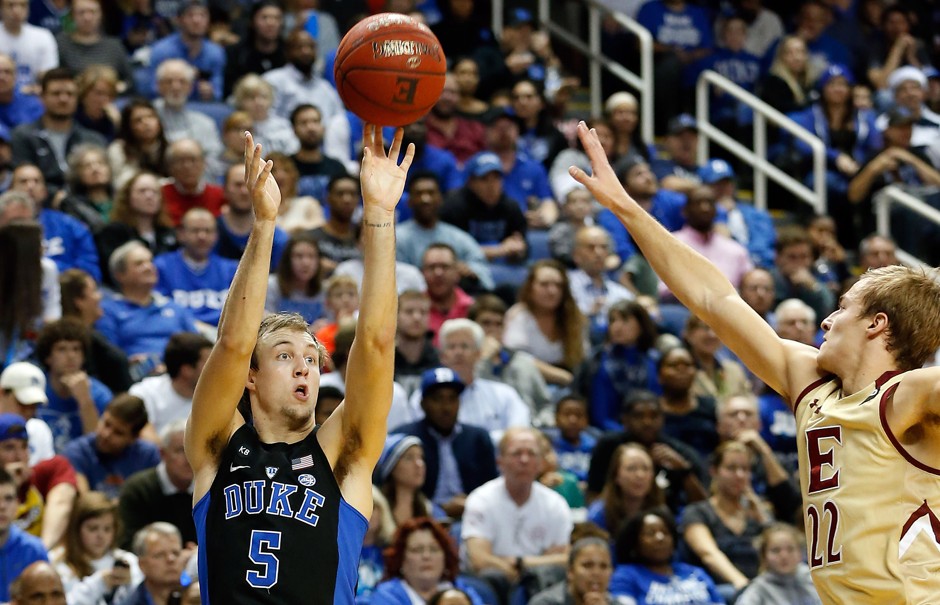 Pros: When it seemed like Durham had been snubbed, Amazon was quick to clarify that Raleigh's spot on the shortlist means the entire North Carolina Research Triangle—which hosts Duke University, North Carolina State University, and the University of North Carolina at Chapel Hill—is up for consideration. The region is chock full of talent.
Cons: The perils of Amazon-compelled gentrification are real for all the cities on this list, but Raleigh might feel its effects most potently, according to an October ApartmentList study: HQ2 could increase rents there by up to 2 percent annually, costing renter households up to $15,000 over ten years.
Potential Location: The Research Triangle includes Raleigh, Durham, and Chapel Hill, and the bid names seven locations that seep from central Raleigh into Orange and Chatham counties.
Bid: Raleigh's bid itself is secret, but at the state level, North Carolina offers a hefty Job Development Investment Grant and an additional "transformative project" package, which could end up reimbursing up to 100 percent of employees' income taxes for up to 25 years. It's unclear exactly how much money Amazon could receive, but:
The initial JDIG grant is calculated based on factors like the number of net new jobs, the relative wages of the jobs, and the level of investment.
In the Tier 3 counties where Raleigh and Durham are located, 75 percent of the annual grant is usually paid directly to the company—but HQ2 would likely qualify as a "transformational project," meaning it would be eligible for up to 100 percent reimbursement of employee income taxes and up to $50 million for project infrastructure.
Odds: The Wall Street Journal's low ranking of Raleigh is curious: Raleigh was third tier for its poor showing in college-educated populace, despite its Triangulation of universities. CNBC gives it the highest GPA, however—a B—and GBH Insights slots it right behind Atlanta at number two.
The coastal elites
Los Angeles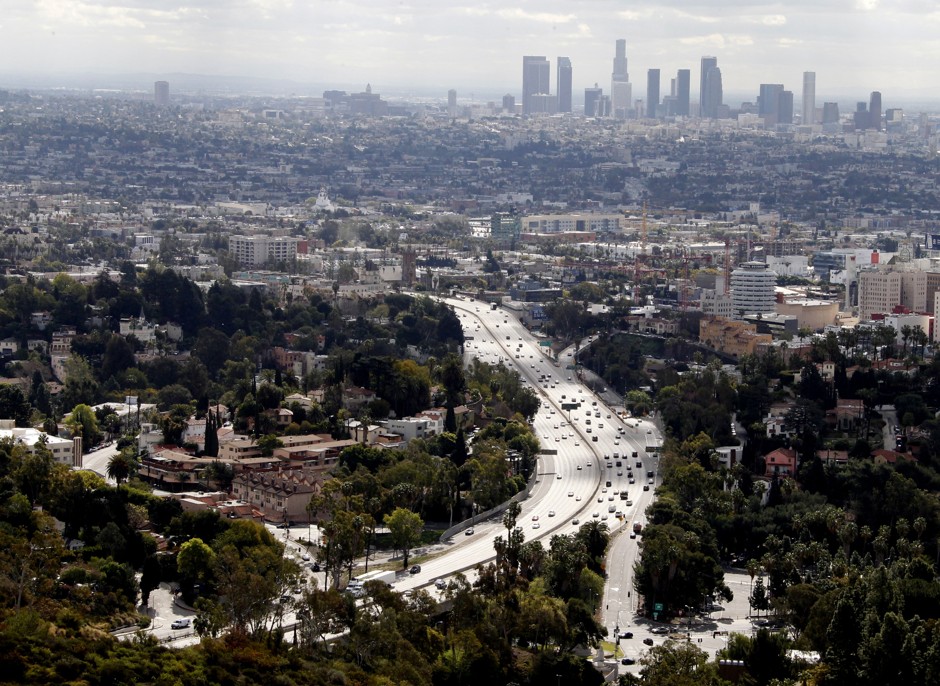 Pros: The West Coast city is home to 20 million residents, many of whom have been educated in the U.C. system or at nearby CalTech. It is also home to Amazon Studios, Amazon's television and film production arm; and to Jeff Bezos, who owns a Beverly Hills property. Economically, Los Angeles is already booming—but Brookings does rank it highly on inclusion metrics, positing that the benefits of city-level economic prosperity (and any boost Amazon gives it) would be distributed equitably among individuals of different races.
Cons: L.A. also has high housing costs (though they plateaued this fall) and bumper-to-bumper traffic—factors that have already driven away other corporate offices in recent years. Moving there would solidify Amazon's West Coast presence, not extend its reach.
Bid: While Mayor Eric Garcetti says L.A. will not offer any tax breaks above California's standard business deals, the chief of the L.A. County Economic Development Corporation told the LA Times that its bid includes "substantial" financial incentives.
Potential location: While we don't know which nine cities were included in L.A. County's bid, people assume the list includes San Fernando Valley, Long Beach, Santa Clarita, and Pomona. A former Boeing building near the Long Beach airport; an old Orange County Register HQ in downtown Santa Ana; and the Cal Poly Pomona campus together with L.A.'s old fairgrounds, now called Fairplex, are possible candidates for the physical plant. Mayor Garcetti also mentioned the possibility of converting the Warner Center in Woodland Hills.
Odds: The consensus is relatively broad that L.A. doesn't have a good shot, if only for its geography. (It's tied for last in PaddyPower; and was shut out of many of the initial rankings completely.)
New York City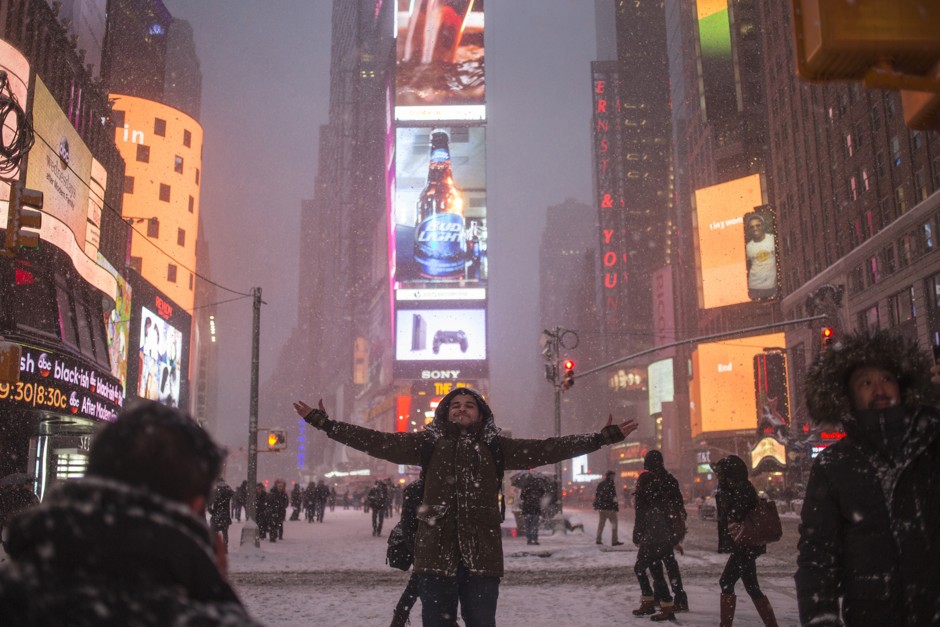 Pros: It might be the one city that most aptly fits all Amazon's stated criterion: It's deeply liberal, it's home to dozens of universities and millions of educated people, and it's the financial capital of the country (if not the world).
Cons: Housing prices are exorbitant (median Manhattan rent is upwards of $3,000) and climbing, and the subway system, while comprehensive, has been crumbling. And the last thing the densely populated, expensive city really needs is another multi-million square foot office building (or an economic boost).
Bid: Mayor Bill de Blasio said the city wouldn't offer extra incentives, instead leaning on its location and cultural fit. Governor Andrew Cuomo, however, said the state offered its own (as-of-yet undisclosed) benefit package.
Potential location: Midtown West, Long Island City, the Financial District, and the Brooklyn Tech Triangle (including DUMBO), Brooklyn Navy Yards, and Downtown Brooklyn were all on de Blasio's list. In CurbedNY, one planner also suggested extending Battery Park City by 60 acres using landfill. Far-fetched as it might seem, Amazon could plop HQ2 in the middle, surround it with some new apartments for employees, and effectively create a peninsula of its own in one of the city's most desirable districts.
Odds: High prices might be the Big Apple's ultimate undoing. Even the president of the Partnership for New York City, a business group that's advocating for an Amazon in NYC, admitted, "Amazon is notoriously cheap and our costs are high." Amazon employees can afford $15 beers, but why should they have to?
Newark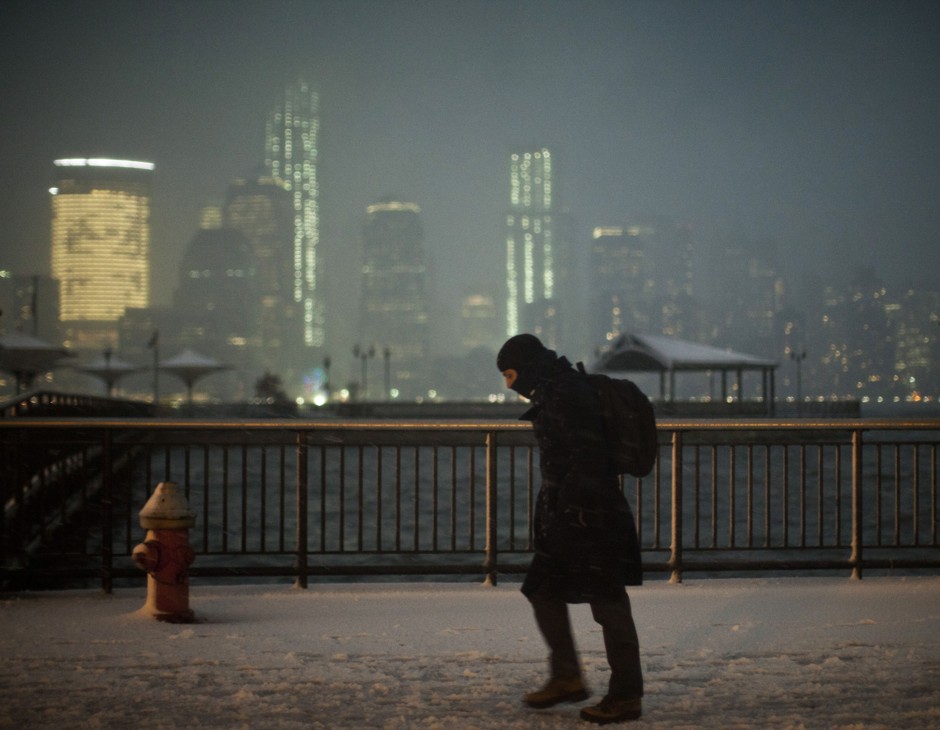 Pros: While it may occupy a prime spot in the New York metropolitan area, Newark does not share other potentially negative "coastal elite" qualities with NYC—including the price.
Cons: People love to hate on New Jersey, especially Millennials. Newark has an unemployment rate of 7.9 percent, and nearly one-third of its population lives under the poverty line. As Wired notes, it might be the city that needs Amazon and its investment the most—but it's also the one that's giving away the largest sum.
Potential location: The Newark package includes office space in downtown office buildings, like the Gateway Center complex; and suggests 7.5 million additional square feet of space at the planned developments Mulberry Commons, South of Market, or Lotus Riverfront. They're also willing to raze the failed minor league baseball park, Riverside Stadium, and slide HQ2 in.
Bid: What New Jersey lacks in neighborhood allure, its bid more than compensates for. At $5 billion, it was the biggest out of the publicly available proposals, before Montgomery County upped their offer. And Newark adds its own $2 billion package to the mix, which swells the total bid to $7 billion, including:
$1 billion in savings on a waived city wage tax;
$1 billion in property tax abatements;
$5 billion from the state.
Odds: This one is a toss-up. It's put so much on the line; it has so much to gain—but Newark really just doesn't have what Amazon's looking for. WSJ puts it dead last; PaddyPower has it tied at 16-1 odds; and CNBC gives it a D+.
The international wild card
Toronto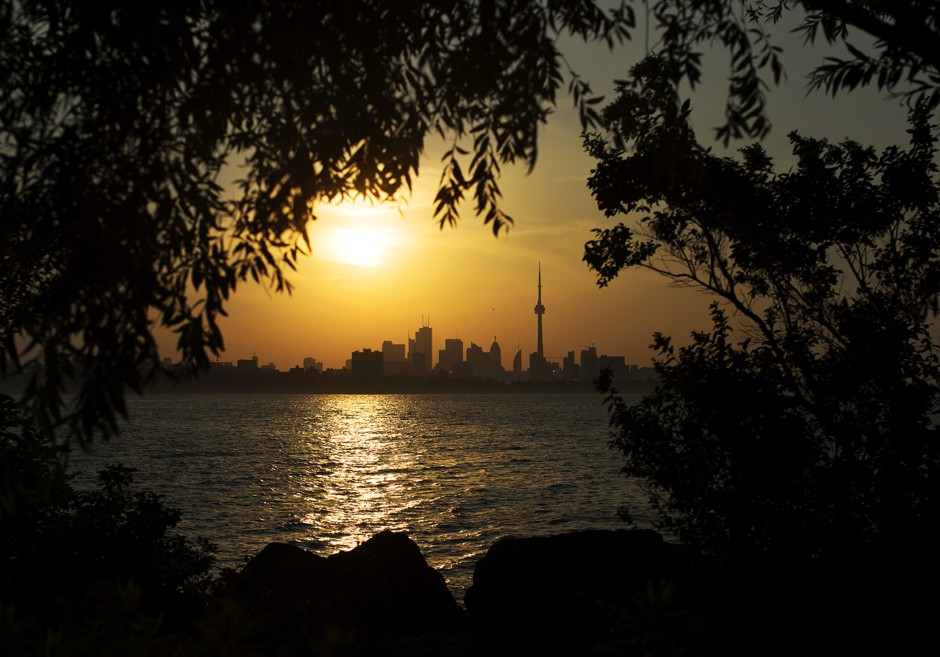 Pros: Canada offers universal healthcare, meaning Amazon would save $600 million on insurance. Canada's median pay for software developers is lower than America's, so they'd save close to $1.5 billion on salaries. And the U.S. dollar goes a long way against the Canadian dollar these days. The Toronto region is the third-largest tech hub in North America, and has strong and supportive immigration pathways—51 percent of residents in Toronto proper were born outside of Canada.
The Toronto region's bid also includes quotes liks this: "The American dream has not died. It just exists in Canada," from Ed Clark, former CEO of TD Bank. Another, from business owner Nicole Verkindt: "When starting my company [in Canada], I wasn't afraid of the housing market crashing, that my access to capital might choke, or that the government would get distracted." These are arguable claims. But Toronto's best asset, in short, is that it's not in the U.S.
Cons: Its weakness, too, lies in its location. Amazon has already antagonized President Trump. Locating 50,000 jobs north of the border could trigger Twitter retaliation from the White House (or something more insidious). While Canada's corporate tax rate is competitive at 26.5 percent, recent corporate tax cuts in the U.S. will begin to close that gap. And Toronto rivals expensive U.S. cities in rental price, surpassing a median rate of $2,000 as of this summer.
Bid: The Toronto region has proudly stated they've offered no extra tax incentives at all. But Canada and Ontario do offer certain perks:
A $1.05 billion Strategic Innovation Fund (some of which could be siphoned to Amazon).
Up to $2.44 million in Research and Development tax credits;
Up to $8,130 in job training grants per employee.
The city also says it will set up a "dedicated Amazon Help Desk" at the province's department of economic development to facilitate the approvals processes.
Odds: Toronto is solidly middle-of-the-road on many online rankings, and based on its credentials, that's fair. Many liberals said they'd move to Canada after the 2016 election, but not many of them actually followed through. It's looking more likely Bezos will move closer to America's capital than hop the border.