Amazon
Office of Economic Development
c/o Site Manager Golden
2121 7th Ave Seattle, WA 98121
Dear Amazon:
Thank you in advance for considering my application to serve as host for Amazon's second world headquarters. In this age of economic transformation, it is truly exciting to see a global innovator expanding its physical footprint—and building a more vibrant future along the way. We here at my apartment would love to help you tell the next chapter of Amazon's story!
This bid is unlike the 238 other proposals you have received from 54 states, provinces, and districts across North America. For example, unlike other leading contenders, I am not a city. I'm not even a newly incorporated suburb offering to rename itself "Amazon." My apartment is not a place where a tech firm has ever chosen to build an office before. However, a company known for disrupting global retail would never go along with what everyone else does. What's past is prologue!
My one-bedroom apartment in northeast Washington, D.C., boasts plenty of amenities that Amazon's high-tech workforce will find quite attractive. I get Verizon Fios and the wifi password is on the fridge. In fact, there's a second network that I do not even use. So if Amazon's tens of thousands of employees can't get on HQ2KC, they can jump on HQ2KC-5G—the password's the same.
The neighborhood where I live, H Street, promises a strong work–life balance for Amazon's 50,000 new hires. There's a library, rec center, and outdoor pool just around the corner. H Street is a vibrant urban commercial corridor with hip bars, cozy restaurants, and the best fried whiting sandwich in the world. There is already a Whole Foods and the rumor is a Target is coming, so an Amazon global headquarters is probably next up for us anyways.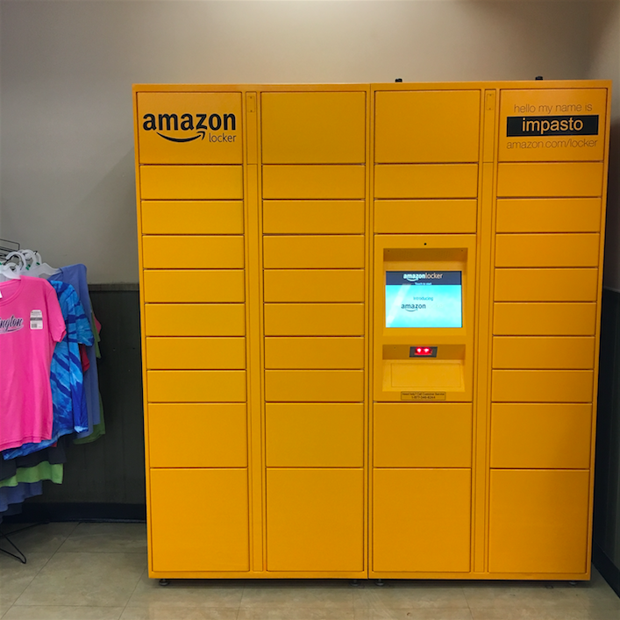 I know that access to effective mass transit options is an HQ2 priority, and I have got you covered. My apartment offers all kinds of options for connecting Amazon with the global marketplace. I'm like a 10-minute walk to the Blue-Orange-Silver Lines on Metro. The X2 Metrobus stops right here. We have both regular bike share and dock-less bike share. If Amazon's tens of thousands of employees need it, there is a temporary on-street parking pass in my top-right desk drawer.
While my apartment does not include any museums, universities, theaters, or other cultural facilities, I do have a large bookcase complete with great paperback works of fiction and nonfiction alike. I took a class on the philosophy of mathematics in college and my collection of texts on the subject is comprehensive and mostly untouched. My personal library on illustration and graphic arts is unparalleled. The staff at Amazon's second global headquarters are invited to use these resources, plus my friend's HBO Go password, just don't tell her I said so.
As a further incentive, I can probably get Amazon a subscription to The Atlantic. I'm not doing this for every global retail and technology firm, though, so let's not make a big deal about it around Google.
Yes, there are questions that need to be addressed if Amazon chooses to open its second headquarters in my apartment. Up until now, my one-bedroom apartment has only ever served as HQ1 for me. Still, the couch folds out and there is an inflata-bed in the closet. Amazon's highly skilled workforce can help themselves to whatever's in the pantry. If my bid is selected, I will put some beer in the fridge for y'all.
For what it's worth, Washington, D.C., does not have a much better plan for housing the thousands of new hires who are likely to move to the District for jobs with Amazon. The city has work to do to boost its workforce training to open up those 50,000 jobs to local residents—a process called "on-ramping" opportunities—which is a problem people take seriously. In the meantime, HQ2 will mean lots of hires from outside D.C. (The same goes for Pittsburgh and plenty of other cities). Building new housing for these incoming, high-salaried residents in a way that doesn't drive up costs for the city's native, poorer communities means up-zoning in rich, low-density neighborhoods where wealth, safety, and good schools all accrue.
Displacement is a spill-over effect that happens when rich people can't move into rich neighborhoods. (Which means they move into the neighborhood next door instead.) And D.C. is no better at stopping it than I am! So Amazon might as well pick me.
Please note that my bid is not affiliated with the official HQ2 package submitted by the District. The city named four potential sites for HQ2: the Anacostia River waterfront, NoMa near Union Station, Kingman Park near the Robert F. Kennedy Memorial Stadium, and Shaw near Howard University. To the city's credit, none of these places would require a change in commercial zoning to accommodate HQ2. It would take some paperwork to rezone my one-bedroom apartment for 500,000 to 8 million square feet of office space. (I put in a call with the landlord.)
Hosting Amazon's HQ2 means grappling with serious issues in housing supply and affordability, transit planning, access to education. It means building equity in our cities, broadly speaking, to answer changing demographics and massive income inequality. Like most cities, I am not taking aggressive steps to address these problems. I'm completely unprepared for tens of thousands of workers moving into my apartment. I am bidding anyway.
What's Amazon's motto? That's right: "Work Hard. Have Fun. Make History." So what do you say? Amazon, let's make history together. Please consider my Northeast D.C. apartment as the site of Amazon's next headquarters. There is a tiny sunroom in the back and huge sunflowers out front. Utilities are not bad and I will totally not tax you. One question: Does HQ2 come with free Prime?